Are you looking to build an agile & future-ready workforce?
UPSKILL YOUR EMPLOYEES IN THE LATEST TECHNOLOGIES & BEHAVIOURAL COMPETENCIES TO PREPARE THEM TO SUPPORT YOUR EVOLVING BUSINESS REQUIREMENTS.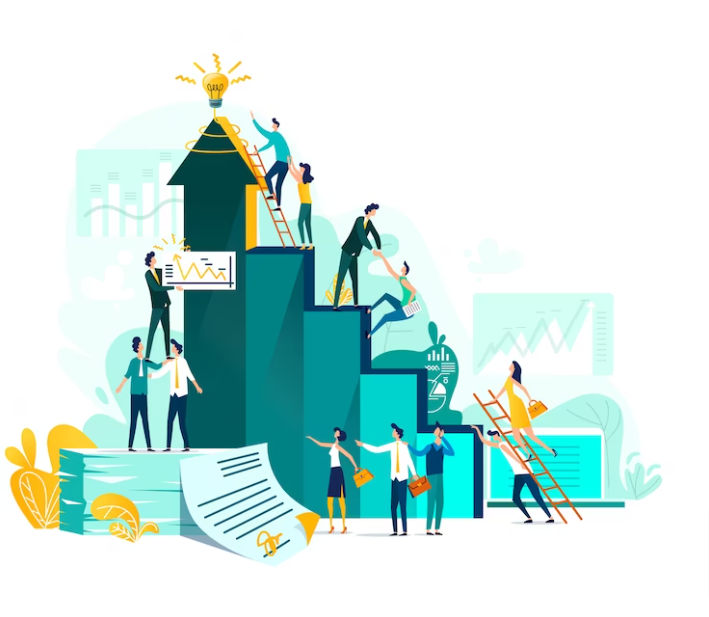 Personalised learning solutions for your organisation
Fresher Tech Training & Induction
Fresher Tech Training & Induction
We understand the struggles of training new hires to make them work-ready from Day 1. We specialise in training freshers in the latest technologies to help organisations stay ahead of the curve, increasing efficiency & productivity, ultimately driving business growth.
E-learning & Simulation-based Learning
E-learning & Simulation-based Learning
Our SCORM compliant e-learning courses include multiple interactive elements, real-life case studies, bite-sized modules, & gamified concept checkpoints, making the learning experience effective, engaging & enjoyable for the learners.
Corporate Upskilling & Competency Building
Corporate Upskilling & Competency Building
In today's rapidly evolving business landscape, it's more important than ever for firms to be agile. To help organisations stay ahead of the curve & become trailblazers in digital transformation & change management, we offer experiential learning solutions that include instructor-led trainings, micro-learning modules, coaching sessions, & application-focused workshops.
"Our partnership with them has strengthened our process of delivering online training which is the need of the hour. They have created customized training content with great designs in a very short period. They ensured to deliver their commitments much before the timelines and was also open to take new assignments where quick response was required. Abhishek carries a pleasing personality and open for brainstorming of new concepts and ideas. Their tailor-made approach in terms of methodology, engaging delivery, knotted with exercises for the participants ensures an outstanding learning experience."
"Thank you so much for helping us conduct our first ever training at Dr. Vaidya's. As a hyper growth startup, we wanted to have a training module completely customised for our team. The team worked closely with us to get this done and designed the modules based on what best suited our team - this was definitely the best part of the experience!"
"Soft skills are becoming increasingly more important as technology is being used for more mundane and repetitive tasks. Roles are becoming more about communication with customers & vendors as well as collaboration with internal cross-functional teams. The team has done a great job at preparing Hicool staff for roles of the future by instilling leadership, accountability and dependability across all levels of the organisation through various trainings."
Get In Touch
Fill The Form Below